A Financial Freedom Journey Introducing Michael Houghton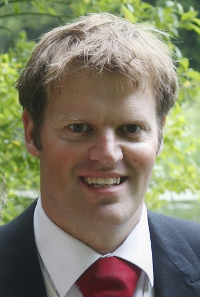 My name is Michael and I am on a journey towards financial independence.
Originally from New Zealand and now living in Ireland, I am happily married and a father of three boys under eight!
In 2017 I made the decision to start to journey towards financial freedom. I was sick of selling my time for money and realised that through the power of compounding interest, I could work towards financial independence. In 2018 I was able to invest €40,000 towards my portfolio. I am on track to add another €40,000 to my portfolio in 2019.
For me, the most important thing my money can buy is freedom for myself and my family. In 2018 I was able to cut down from full time work to part time. This was my first step towards freeing up my time and seeing a lifestyle change as a result of my decision to chase financial freedom.
I will continue to grow my portfolio on a monthly basis and you can track my progress here. My ultimate goal is to build a portfolio that produces enough monthly income to cover my monthly expenses - at that point, I will be truly financially independent.
I blog a few times a year on topics related to financial freedom. Feel free to check out my blog for my latest articles or subscribe to my newsletter below to get my latest articles straight to your inbox.
Latest Articles
---
I was fortunate enough recently to appear on a podcast interview with Paddy Delaney from Informed Decisions - Ireland's #1 personal financial blog. I've been a long time follower of Paddy's advise, so it was a real privilege to appear on his show.
10th May 2019
Read more