Software Consultant & Laravel Developer Introducing Michael Houghton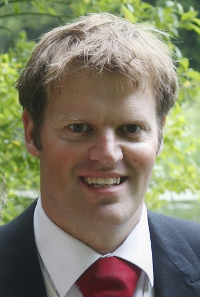 One doesn't go into business without a good Accountant, yet more often than not, entrepreneurs start software development projects without the right level of expertise.
If you are an entrepreneur currently managing a development team and building your own software project:
Do you know how much your software project will cost to build?
Do you know if your getting good value from the work your developers are doing?
Do you know if your developers are following best practices and that your code will stand the test of time?
Are you managing your software developer team correctly?
If you don't know the answers to these questions above, then you should consider working with a Software Consultant.
About Michael
My name is Michael Houghton and I have 14 years experience involved with building website applications, as both a software developer and consultant. I have a great balance of technical and business knowledge and have launched hundreds of software applications, lead development teams and seen companies grow from infancy to million dollar businesses.
I help companies:
Manage and lead development teams;
Review existing code bases to ensure best practices are being followed;
Assist with hiring developers and review code;
Providing accurate project estimates;
Roadmap the development life cycle and break a project down into smaller deliverables;
Write fast and efficient code which will ensure deliverables are met.
Can you afford to keep making the same mistakes?
Can you relate to any of these problems:
Your software project is taking longer than expected;
You keep hiring developers that are unreliable or don't deliver what is promised;
Your unsure what you should be paying for a developer;
You have no idea what the final cost of your project will be.
I've been involved with software development projects for nearly 15 years and have solutions to the common problems associated with working with developers.
Why not contact with me and lets see how I could help make your project a success.
Tools of the Trade
When developing, I love working with Laravel and consider myself a Laravel expert. I have helped companies launch rapid MVP solutions with Laravel.