Entrepreneur, Web Developer, Podcaster Introducing Michael Houghton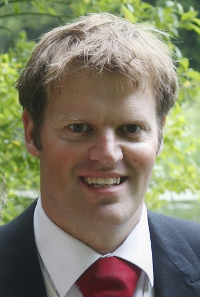 Originally from New Zealand and living in Ireland since 2011, Michael is involved in several social & business ventures.
Michael is best known as the host of The Irish FIRE Podcast, a resource dedicated to providing information on personal finance and financial independence. The podcast was launched in June 2019 and has peaked at number one in the Investing category in Ireland.
Since 2019, Michael has helped establish four new hockey clubs in Munster, introducing over 300 children to the game of hockey. Michael is also an experienced hockey coach, coaching across multiple age groups from junior hockey to senior teams.
In 2020, he co-founded An Dúlra Co-Op, which gives Irish residents the opportunity to become co-owners in native woodlands and help restore Ireland's lost native forests.
Michael is also an experienced web developer, with over 17 years experience. He has worked on hundreds of projects, with clients based all over the world. He has led development teams, building projects from large e-commerce systems, order management systems, booking engines and accounting platforms.
Michael graduated from The University of Auckland in 2005 with a Bachelor of Commerce majoring in Management and Entrepreneurship.
Connect with Michael on LinkedIn, or join the email list below.
---