Remote Laravel Developer Introducing Michael Houghton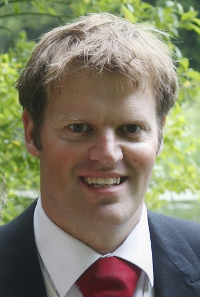 Originally from New Zealand and now living in Ireland, I have over fifteen years experience as a remote web developer. In the last four years, I have built projects exclusively using the Laravel framework.
As a web developer, I have worked on hundreds of projects, with clients based all over the world. I have lead teams and built projects from large e-commerce systems, order management systems, booking engines and accounting platforms.
I graduated from the University of Auckland in 2005 with a Bachelor of Commerce majoring in Management and Entrepreneurship.
Outside of the web development world, I have also made contributions in the community and am actively involved in a project to help establish new junior hockey clubs in Ireland, as well as looking to help establish new native forests in Ireland.
I am passionate about financial Independence and in June 2019 I launched The Irish FIRE Podcast, which tells the story of my journey towards financial independence.
I'm constantly hunting for new opportunities and am passionate about leaving a lasting legacy. Connect with me on LinkedIn, or join my email list below.
Clients
I have been involved in hundreds of web development projects over the last 15 years. The following is a overview of some of these projects.
---