Entrepreneur, Investor & Financial Independent Enthusiast Introducing Michael Houghton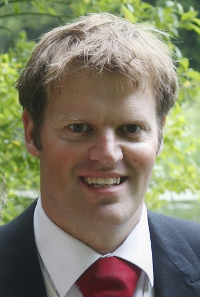 Originally from New Zealand and now living in Ireland, I've spent the last fifteen years developing and growing businesses.
I graduated from the University of Auckland in 2005 with a Bachelor of Commerce majoring in Management and Entrepreneurship.
I have had the chance to establish unique businesses in various industries, including a web development services company, a hockey coaching company and a FOREX trading company.
I am also a very experienced web developer and have over 15 years experience as a freelance web developer.
I am passionate about financial Independence and in June 2018 launched The Irish FIRE Podcast, which tells the story of my journey towards financial independence.
I'm constantly hunting for new opportunities and seeking to grow and expand new companies when opportunities present themself.
Businesses & Projects
---
Innosoft Limited
Founded November 2012
Innosoft is a web development services company, focused on providing website development for clients based all over the world.
We take a rapid development approach to web development and look to provide innovative solutions to often complex IT challenges.
Wholesale Directory
Founded May 2014
Wholesale Directory is Ireland's leading resource for finding wholesale suppliers in Ireland. The website was initially launched in 2014 and listed over 500 Irish based wholesale suppliers.
Hockey Evolution Limited
Founded December 2018
In 2018 I formed Hockey Evolution, a privately owned company with the sole focus of growing and developing hockey in the Munster region.
The company operates hockey camps all year round, as well as provides hockey training in schools.
Edge Forex Limited
Founded February 2019
Edge Forex Limited is a foreign exchange trading company which uses a systematic trading approach to deliver consistent monthly returns.
The Irish FIRE Podcast
Founded June 2019
The Irish FIRE Podcast brings you on my journey towards financial independence. I record regular podcasts and write blog articles about my journey towards financial freedom.