Entrepreneur, Investor & Financial Independent Enthusiast Introducing Michael Houghton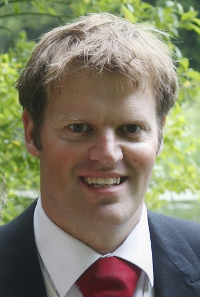 Originally from New Zealand and now living in Ireland, I've spent the last fifteen years developing and growing businesses.
I graduated from the University of Auckland in 2005 with a Bachelor of Commerce majoring in Management and Entrepreneurship.
I have had the chance to establish unique businesses in various industries, such as: ecommerce, IT services, financial trading and forestry.
I am also a very competent web developer and have over 15 years experience as a remote web developer. I work with a small group of clients, many whom I have been working with since 2004.
Outside of the business world, I have also made contributions in the community and am actively involved in a project to help establish new junior hockey clubs in Ireland.
I am passionate about financial Independence and in June 2019 I launched The Irish FIRE Podcast, which tells the story of my journey towards financial independence.
I'm constantly hunting for new opportunities and seeking to grow and expand new companies when opportunities present themself. Connect with me on LinkedIn, or join my email list below.
Businesses & Projects
---
Elive Limited
Co-Founded November 2004 (to July 2006)
I co-founded Elive at the age of 19 while still at university. Elive is one of New Zealand's leading online sellers for IT products and provides IT services to many businesses across New Zealand. While I left as a director of the company in 2006, I have provided web development services for the company ever since.
Feisty Sites
Founded January 2008 (to December 2010)
In 2008, I wrote the first mass distributed Penny Auction Script. Penny Auctions were a very popular craze at the time, and through my own company Feisty Sites I sold licenses for the software to hundreds of entrepreneur's all around the world.
By the end of 2010, I sold the software to a large UK based software company.
Innosoft Limited
Founded November 2012
Innosoft is a web development services company, focused on providing website development for clients based all over the world.
We take a rapid development approach to web development and look to provide innovative solutions to often complex IT challenges.
Wholesale Directory
Founded May 2014
Wholesale Directory is Ireland's leading resource for finding wholesale suppliers in Ireland. The website was initially launched in 2014 and listed over 500 Irish based wholesale suppliers.
Hockey Evolution
Founded December 2018
Hockey Evolution is a grass roots development project aimed at growing and expanding hockey in Ireland.
We work closely with Hockey Ireland to identify potential new venues for junior hockey clubs and work with parents and senior players to establish new junior hockey clubs in Ireland.
Edge Forex Limited
Founded February 2019
Edge Forex Limited is a foreign exchange trading company which uses a systematic trading approach to deliver consistent monthly returns.
The Irish FIRE Podcast
Founded June 2019
The Irish FIRE Podcast brings you on my journey towards financial independence. I record regular podcasts and write blog articles about my journey towards financial freedom.
Forestry Crowd
Founded February 2020
Forestry Crowd was formed in February 2020 and is trying to reshape the Irish Forestry Industry. We plant native woodland forests, with the intention of ensuring the forest is never cut down. We hope to make a positive difference by establishing native forests, as well as helping the environment by reducing carbon in the atmosphere.